Dan, 24, hombre, CanadáVisto por última vez: ayer por la noche
3

6

1

0

4

scrobblings desde 28 Mar 2005
609 temas favoritos | 546 mensajes | 0 listas de temas |

439 notas

Feeds
| | | | | |
| --- | --- | --- | --- | --- |
| 1 | | | | |
| 2 | | | | |
| 3 | | | | |
| 4 | | | | |
| 5 | | | | |
| 6 | | | | |
| 7 | | | | |
| 7 | | | | |
| 7 | | | | |
| 7 | | | | |
| 11 | | | | |
| 11 | | | | |
| 11 | | | | |
| 14 | | | | |
| 14 | | | | |
| 14 | | | | |
| 14 | | | | |
| 14 | | | | |
| 14 | | | | |
| 14 | | | | |
| 21 | | | | |
| 21 | | | | |
| 21 | | | | |
| 21 | | | | |
| 21 | | | | |
| 21 | | | | |
| 21 | | | | |
| 21 | | | | |
| 21 | | | | |
| 21 | | | | |
| 21 | | | | |
| 21 | | | | |
| 21 | | | | |
| 21 | | | | |
| 21 | | | | |
| 21 | | | | |
| 21 | | | | |
| 21 | | | | |
| 21 | | | | |

Feeds
Conóceme
www.anus.com/metal
Hessian studies fledgling, metal music aficionado, amateur poet, curious mind and advocate of nihilist belief.
generated 03.10.2010
At those who reminded us of another age
And told that hope was away
Forever We heard elvensong
and Water that trickled
What once was is now
Away
All the blood
All the longing and pain
that Ruled
Are away
Forever
We are not dead
We have never lived
Backwoods swelling, aimless shrieks
Adorning pungent silence
Ghastly corpses of their apathetic owners
Devitalized of moral vigor like a helpless animal
Caged and rotting
Lethargy his fable
Lies of the forgotten ancients
Now reality as his unruly visage decomposes
Threads of Wisdom:
"All truth passes through three stages. First, it is ridiculed. Second, it is violently opposed. Third, it is accepted as being self-evident. - Arthur Schopenhauer"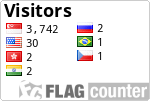 Actividad reciente