Elisa // Follow me at Instagram @elisa.laura :) and I see if I know you well enough…, 32, mujer, Países BajosVisto por última vez: El mes pasado
1

2

5

2

5

3

scrobblings desde 3 Mar 2009
8.888 temas favoritos | 2 mensajes | 1 lista de temas |

7.784 notas

Feeds
| | | | | |
| --- | --- | --- | --- | --- |
| 1 | | | | |
| 2 | | | | |
| 3 | | | | |
| 4 | | | | |
| 4 | | | | |
| 6 | | | | |
| 7 | | | | |
| 8 | | | | |
| 9 | | | | |
| 10 | | | | |
| 11 | | | | |
| 12 | | | | |
| 13 | | | | |
| 14 | | | | |
| 15 | | | | |
| 16 | | | | |
| 17 | | | | |
| 18 | | | | |
| 19 | | | | |
| 20 | | | | |
| 21 | | | | |
| 22 | | | | |
| 22 | | | | |
| 24 | | | | |
| 25 | | | | |
| 25 | | | | |
| 27 | | | | |
| 28 | | | | |
| 29 | | | | |
| 30 | | | | |
| 31 | | | | |
| 32 | | | | |
| 33 | | | | |
| 34 | | | | |
| 35 | | | | |
| 36 | | | | |
| 37 | | | | |
| 38 | | | | |
| 39 | | | | |
| 40 | | | | |
| 41 | | | | |
| 42 | | | | |
| 43 | | | | |
| 44 | | | | |
| 45 | | | | |
| 46 | | | | |
| 47 | | | | |
| 47 | | | | |
| 49 | | | | |
| 50 | | | | |

Feeds
| | | | | | |
| --- | --- | --- | --- | --- | --- |
| 1 | | | | | |
| 2 | | | | | |
| 3 | | | | | |
| 4 | | | | | |
| 5 | | | | | |
| 5 | | | | | |
| 7 | | | | | |
| 8 | | | | | |
| 9 | | | | | |
| 10 | | | | | |
| 11 | | | | | |
| 11 | | | | | |
| 11 | | | | | |
| 11 | | | | | |
| 15 | | | | | |
| 16 | | | | | |
| 17 | | | | | |
| 18 | | | | | |
| 19 | | | | | |
| 20 | | | | | |
| 20 | | | | | |
| 22 | | | | | |
| 22 | | | | | |
| 22 | | | | | |
| 25 | | | | | |
| 25 | | | | | |
| 25 | | | | | |
| 28 | | | | | |
| 28 | | | | | |
| 28 | | | | | |
| 28 | | | | | |
| 32 | | | | | |
| 32 | | | | | |
| 34 | | | | | |
| 34 | | | | | |
| 34 | | | | | |
| 34 | | | | | |
| 34 | | | | | |
| 39 | | | | | |
| 39 | | | | | |
| 39 | | | | | |
| 39 | | | | | |
| 39 | | | | | |
| 39 | | | | | |
| 39 | | | | | |
| 39 | | | | | |
| 47 | | | | | |
| 47 | | | | | |
| 47 | | | | | |
| 47 | | | | | |
Conóceme
815/1000
You Should Be a Science Fiction Writer
Your ideas are very strange, and people often wonder what planet you're from.
And while you may have some problems being "normal," you'll have no problems writing sci-fi.
Whether it's epic films, important novels, or vivid comics...
Your own little universe could leave an important mark on the world!
What Type of Writer Should You Be?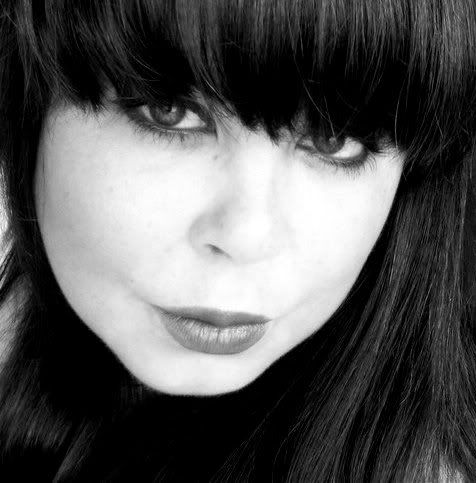 " For the ones who love to know me, and read actually, there is more beneeth ;) "
What political ideology do you have?
Your Result:
Democratic Socialist
You are the standard European socialist who believes that the government should spend large amounts of money on social welfare programs. You also believe that these social welfare programs are mandated by the people who vote in your ideal democratic government
Result Breakdown:
92% Democratic Socialist
78% Libertarian
77% Anarchist
45% Communist
36% Fascist
15% Authoritarian Capitalist
Quiz Created on GoTo Quiz
*if you want to watch... just click on: " INTJ Overview" to know all.... ;) prepared on your logical statistic way of viewing things.... ;)
~ Love Listening My Music with closed eyes... so there is born a DayDreamer ~

~ Half Indonesian, Half Dutch woman, with also a little Spanish blood, but most of all an Italian heart ♥


♥♥♥ BELIEVES IN UNIVERSE! & A TRUE ROAD ADDICT, In the weekends I'm never home but DRIVING TO UNKNOWN DESTINATIONS :D loves adventuers. Thinks far with vision. Intuitive. Easily influenced by kindness. Polite and soft-spoken. Intellectual. Strategist. Having lots of ideas. True Nerdie. Technical. Sensitive. Creative mind. Linguistic. Active mind. Choosy and always wants the best. Loves Martial Arts, Does Martial Arts... Workaholic. Hates time. Loves the freedom in life. Deeply Romantic. Loves to cook world dishes. Charming and graceful. Love to indulge in creative stuff. Joyful attitude towards life. Unpredictable at times. Peace lover. Hates Liars and see true them!!!! A good motivator. Sympathetic. Trustworthy. Very generous.Temperamental. Funny and humorous. Loves to joke. Good debating skills. Talkative. ...Daydreamer. Loves to be artistic, Poetry, Painting, doing creative stuff. A good problem solver, in life and work. Friendly. Knows how to make friends. Abiding. Hates immature people. Able to show character. Easily hurt. Loves to dress up. Hates to be not on a several level with someone. Easily bored. Fussy. Seldom shows emotions. Takes time to recover when hurt. Brand conscious. Executive. Stubborn. Observer. Values solitude. Perfectionist. Preferes the clever ones. Detached. Private. Does not talk about feelings. Hard to impress. Analytical, Likes esoteric things. Real Cosmopolitan. Speaks Dutch, Italian, English, and can understand German, Spanish, French, Portuguese, and some other languages. And loves Music ofcourse. ♥ ♫ ♪ ♥

.ılılıll|̲̅̅●̲̅̅|̲̅̅=̲̅̅|̲̅̅●̲̅̅|llılılı.

"Twisted Uncomplicated Real..."

"After silence, that which comes nearest to expressing the inexpressible is music..." ♡ ♥

If you are interested.... " Please feel so free to listen to my library, ore my loved tracks... and hear what I love! ;)"


counting from 01-04-2009
counting from 04-08-2009
My eclectic score is currently
100/100
Create your own visitor map!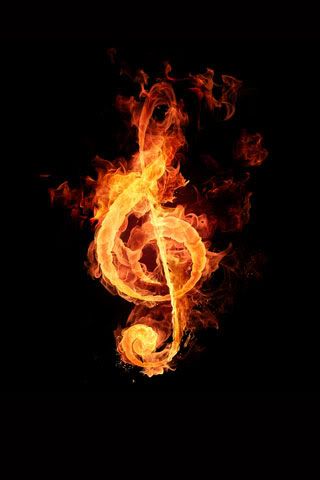 Now something about her.... ;D



~ Living my life my own way, and with all the love, music and creativity that lives in me..... I really don't care what others think of my lifestyle, or musictaste... as long as i fly.... and i may be yeah baby ♪ღ ♫ ~

~ I'm like a mirror, like You're probably too. What you see is what you get, Do you see a hole, when you're looking into your own eyes and maybe into your deeper or deepest emotions? and see yourself standing there watching and wondering, what is missing? U where not be able to fill in your positive vibes then, wich made you shine :) and sparkled your eyes too. The ones I love to catch, and hold. In other words, if I'm silent to you, it has a reflection... and the world is standing still for a while...cause we're connected. ~

" Certe cose sono nate per finire, altre per durare, come il nostro amore! "

♥ ( 02-04-2000 ) ♥


a Wink from this Euro-Asian lady ;)






╔══╗♫ |̲̅●̲̅̅=̲̅●̅] ♪ღ ♫
║██║
║(O)║ ... mUsiiC ! ƸӜƷ
╚══╝☻