The solitude maintains my sanity..., hombre, AlemaniaVisto por última vez: Diciembre 2014
5

3

5

8

6

scrobblings desde 27 Jun 2010
1.076 temas favoritos | 6 mensajes | 0 listas de temas |

680 notas

Feeds

Feeds
| | | | | | |
| --- | --- | --- | --- | --- | --- |
| 1 | | | | | |
| 2 | | | | | |
| 3 | | | | | |
| 4 | | | | | |
| 5 | | | | | |
| 6 | | | | | |
| 7 | | | | | |
| 8 | | | | | |
| 9 | | | | | |
| 9 | | | | | |
| 11 | | | | | |
| 11 | | | | | |
| 13 | | | | | |
| 13 | | | | | |
| 13 | | | | | |
| 13 | | | | | |
| 17 | | | | | |
| 17 | | | | | |
| 19 | | | | | |
| 20 | | | | | |
| 20 | | | | | |
| 22 | | | | | |
| 22 | | | | | |
| 24 | | | | | |
| 24 | | | | | |
| 24 | | | | | |
| 24 | | | | | |
| 24 | | | | | |
| 24 | | | | | |
| 30 | | | | | |
Conóceme
Since I have now encountered a number of people sending me random friend requests, I want make it clear: I don't bite, and I am open for some friendly conversation, but if you should for any reason feel like adding me, TALK TO ME FIRST. I am not a friend collector and all people in my friends list are people I either know in person or ones I have spoken to here on last.fm. So please, do yourself and me a favour and ignite some conversation before adding me.
I like Metal. Period. My taste range range is pretty wide, and I will give all recommendations a shot, sooner or later. I also enjoy other music styles, and also here applies that if someone recommends me a song, I will most certainly give it a try sooner or later. I really appreciate if you can still hear the musicianship behind the music and if it can really make me feel a certain way.
I love Finland, and I am currently living there for a limited period of time. I am able to speak some Finnish, but I am not fluent yet. I like this country so much because it produces awesome (Metal) music and because it's nature is extremely beautiful. The Finnish woods are a magical place. And last but not least, the language is great, even though it might look weird on the paper and sound weird when spoken.
There's a few bands I would like to recommend to anyone who is into Metal:
Insomnium (Melodic Death Metal)
Summoning (Epic Atmospheric Black Metal)
Caladan Brood (Epic Atmospheric Black Metal)
Swallow The Sun (Melodic Death/Doom Metal)
The Black Dahlia Murder (Melodic Death Metal/Deathcore)
All of Tuomas Saukkonen's bands (Before The Dawn, Black Sun Aeon, Wolfheart etc.) (All somewhere between Melodic Death, Doom and Black Metal)
Wintersun (Epic Melodic Death Metal)
Alestorm (Pirate-themed Power/Folk Metal)
Ensiferum (Folk Metal)
Kuolemanlaakso (Death/Doom Metal)
Kaunis Kuolematon (Dark Metal)
Sabaton (Power Metal)
Taake (Black Metal)
You might already know a lot, if not all, of these, but if you don't, check out those you have not heard of yet. They are ALL great and worth a listen.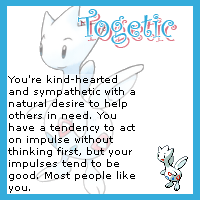 Doxx666's top albums (year)
1. Five Finger Death Punch - War Is the Answer (363)
2. Before the Dawn - Deathstar Rising (269)
3. Five Finger Death Punch - American Capitalist (267)
4. Wintersun - Time I (267)
5. Trailerpark - Crackstreet Boys II (266)
6. Wintersun - Wintersun (251)
7. Coppelius - Tumult! (218)
8. Insomnium - One for Sorrow (209)
9. Ensiferum - Unsung Heroes (207)
10. Carach Angren - Where the Corpses Sink Forever (204)