Mike (The Don), 19, hombre, Países Bajos
hierismike.wordpress.com/Visto por última vez: ayer por la noche
7

5

7

4

9

scrobblings desde 6 Nov 2010
414 temas favoritos | 60 mensajes | 2 listas de temas |

332 notas

Feeds
| | | | | |
| --- | --- | --- | --- | --- |
| 1 | | | | |
| 2 | | | | |
| 3 | | | | |
| 4 | | | | |
| 4 | | | | |
| 6 | | | | |
| 7 | | | | |
| 7 | | | | |
| 7 | | | | |
| 10 | | | | |
| 10 | | | | |
| 12 | | | | |
| 12 | | | | |
| 12 | | | | |
| 15 | | | | |
| 15 | | | | |
| 15 | | | | |
| 15 | | | | |
| 15 | | | | |
| 20 | | | | |
| 21 | | | | |
| 21 | | | | |
| 21 | | | | |
| 21 | | | | |
| 21 | | | | |
| 21 | | | | |
| 21 | | | | |
| 21 | | | | |
| 21 | | | | |

Feeds
| | | | | | |
| --- | --- | --- | --- | --- | --- |
| 1 | | | | | |
| 2 | | | | | |
| 3 | | | | | |
| 4 | | | | | |
| 4 | | | | | |
| 6 | | | | | |
| 6 | | | | | |
| 6 | | | | | |
| 6 | | | | | |
| 10 | | | | | |
| 10 | | | | | |
| 10 | | | | | |
| 10 | | | | | |
| 10 | | | | | |
| 10 | | | | | |
| 16 | | | | | |
| 16 | | | | | |
| 18 | | | | | |
| 18 | | | | | |
| 20 | | | | | |
| 21 | | | | | |
| 22 | | | | | |
| 22 | | | | | |
| 24 | | | | | |
| 24 | | | | | |
| 26 | | | | | |
| 26 | | | | | |
| 28 | | | | | |
| 28 | | | | | |
| 28 | | | | | |
| 28 | | | | | |
| 28 | | | | | |
| 28 | | | | | |
| 28 | | | | | |
| 35 | | | | | |
| 35 | | | | | |
| 37 | | | | | |
| 37 | | | | | |
| 37 | | | | | |
| 37 | | | | | |
| 41 | | | | | |
| 41 | | | | | |
| 41 | | | | | |
| 41 | | | | | |
| 41 | | | | | |
| 41 | | | | | |
| 41 | | | | | |
| 41 | | | | | |
| 41 | | | | | |
| 41 | | | | | |
Conóceme
Welcome to my page.
From now on (6 January): if a song is loved, then it is a 9,5 or higher for me.
Best album of 2014:
Swans - To Be KindContributed to:
Find Hope In Darkness - Darkness Overwhelms
Who?: A fourteen year old electronic producer from Belgium
Inspirations: Godspeed You! Black Emperor, Burial, Four Tet, Autechre
I play drums on: Cliff, Stay Here..., Miss You
Editor at Zware Metalen, a Dutch heavy metal site.
2014 Ratings
2014 Playlist
2013 Playlist
2013 Ratings
I scrobble my CD's with Universal Scrobbler and my digital music with Windows Media Player.
Song of the year: YOB - MARROWAlbum top 10 of 2014

1. Swans - To Be Kind
2. Gridlink - Longhena (Dutch review)
3. Alcest - Shelter (Dutch review)
4. Morbus Chron - Sweven (Dutch review)
5. Pallbearer - Foundations of Burden (Dutch review)
6. Nothing - Guilty of Everything (Dutch review)
7. Thou - Heathen (Dutch review)
8. Triptykon - Melana Chasmata (Dutch review)
9. Monomyth - Further
10. The Atlas Moth - The Old Believer (Dutch review)

(Update: 27 September)

Album Top 20 of 2013:

1. Deafheaven - Sunbather
2. Gorguts - Colored Sands
3. Ataraxie - L'Être et la Nausée (Dutch review)
4. Cult Of Luna - Vertikal
5. Altar Of Plagues - Teethed Glory And Injury
6. Oranssi Pazuzu - Valonielu
7. Vaura - The Missing (Dutch review)
8. Karnivool - Asymmetry (Dutch review)
9. Touché Amoré - Is Survived By
10. Beaten To Death - Dødsfest! (Dutch review)

11. Selim Lemouchi & His Enemies - Earth Air Spirit Water Fire
12. The Black Heart Rebellion - Har Nevo
13. Cult Of Fire - मृत्यु का तापसी अनुध्यान
14. Kayo Dot - Hubardo (Dutch review)
15. Steak Number Eight - The Hutch
16. Beastmilk - Climax
17. The Ocean - Pelagial
18. Fuck Buttons - Slow Focus (Dutch review)
19. Ihsahn - Das Seelenbrechen (Dutch review)
20. The Dillinger Escape Plan - One Of Us Is The Killer

(Update: 26 December)

EP Top 5 of 2013:

1. Blues Pills - Devil Man
2. Rotten Sound - Species at War
3. Happening - Birth
4. Helrunar / Árstíðir Lífsins - Fragments - A Mythological Excavation
5. Imperial Triumphant - Goliath

(Update: 22 December)

The Black Heart Rebellion - Har Nevo




A band comes at a time where you have to make a second album. Are you going to continue on the same course or do you find your own identity? The Black Heart Rebellion has clearly chosen the second. This band from Ghent began in the hardcore / metal scene in 2008 and released their debut album Monologue, an album which is full of guitar eruptions.

Now we are in 2013 and the second album called Har Nevo has been released. The band worked 4 years on this new album and new sound. The metal influences are in fact almost impossible to find, they are only hearable in Animalesque. The Black Heart Rebellion has a sound that has it's own identity. Influences of folk and blues are clearly heard. The choice to take Koen Gisen (Kiss The Anus Of A Black Cat) as a producer is also a golden opportunity. He has captured the magic of Har Nevo.

The Black Heart Rebellion has started looking for his own identity, something that is also in the lyrics. They are about the path you should take to form your own identity. There are dangers on that path you should resist. Then you will find your own identity. Har Nevo is not a concept album but lyrically the songs have the same subject.

On the first album, the focus was on the guitars, drums and percussion now have the lead. That leads to a whole different approach to the music that appeals to me very much as a drummer. At times I am reminded of the most percussive moments of Neurosis. It's really intense. Avraham has extreme underlying tension with the increasing guitar chords. And then the singer who breaths heavily, and the shouting.

The band does not play hard but it is much more intense than the former type. When Circe begins I get really get shivers down my spine. The ominous melodies piling over each other and then the whispery vocals over it. The vocals are very special on this record. It is between shouting and whispering. There is certainly something very mysterious about the music.

Har Nevo is a record that you can hear best in its entirety. Then the dark atmosphere has it's full impact. This record has the same kind of atmosphere as The Seer of Swans. Crawling On Low And Eating Dust has singing in the beginning that can easily be from Michael Gira. This is a great compliment to the band.

I am really fascinated by this record. I find this record much more intense than Mass V, the last record of compatriots Amenra. Colin sings along on the song Ein Avdat which is almost a kind of modern version of a spiritual. The influences come from far, that is why the sound of this band is so special. The band also wanted to close the album with a cover of an American traditional. Something that can be done in the future.

The bar is set very high for the rest of 2013. This is one record as like you don't hear it often. I am very curious how this mysterious sound will be translated into a live performance. On the record it is at least masterfully. Har Nevo is a record that should be heard outside the metal and rock community.

4.5/5


Album Top 10 of 2012:

1. Deftones - Koi No Yokan
2. Alcest - Les Voyages De L'Áme
3. Swans - The Seer
4. Circle Takes The Square - Decompositions: Volume Number One
5. Scott Walker - Bish Bosch
6. Enslaved - RIITIIR
7. Between The Buried And Me - The Parallax II: Future Sequence
8. Ufomammut - Oro: Opus Primum
9. Devin Townsend - Epicloud
10. Dodecahedron - Dodecahedron

(Update: 28 December)

Best EP's of 2012:

1. Burial - Kindred
2. Arsis - Lepers Caress
3. Crippled Black Phoenix - No Sadness Or Farewell
4. Converge/Napalm Death - Split
5. The Black Atlantic - Darkling, I Listen

Album Top 10 of all-time:

1. The God Machine - One Last Laugh In A Place Of Dying...
2. Deafheaven - Sunbather
3. Tool - Lateralus
4. My Bloody Valentine - Loveless
5. Motorpsycho - Timothy's Monster
6. Refused - The Shape Of Punk Of Come
7. The National - High Violet
8. Love - Forever Changes
9. Rory Gallagher - Irish Tour
10. Sonic Youth - Daydream Nation


Album of the year: Deftones - Koi No Yokan





Deftones is a band that I listen to for a long time. When I was six I always went nuts on My Own Summer (Shove It). That was my favorite song. Later I discovered the albums and especially White Pony grabbed me. That was quite different from that heavy song. Much experimental and varied. Now I know all the albums of the band and we have now arrived at number 7 called Koi No Yokan.

After a setback (the accident of Chi Cheng), the band came back with Diamond Eyes. It was also the first album with Sergio Vega. On Koi No Yokan, Vega has much more room, the bass is high in the mix on this album. Diamond Eyes was wonderful but Koi No Yokan is without a doubt even better. It is actually the best of the band by now.

This is a band that changed and perfected their sound without losing their core. The young mentality of Adrenaline's in but also the whole dreamy aspect on Saturday Night Wrist. Now, everything is more convincing and sophisticated than ever. Chino Moreno compared this album with White Pony and I can understand that. Koi No Yokan though is really a whole that varies between different emotions and extreme dynamics. Especially in the song Rosemary there are many changes. This ranges from whispering to mammoth riffs of Stephen Carpenter.

And mammoth riffs you get on this album. Stephen Carpenter plays on an 8-string guitar on Diamond Eyes. On that album the change was heard but here the layer is used even better. The most melodic moments have more depth and the harder moments are brutal and overwhelming than ever. Take Poltergeist. That song made me so excited, it was a long time ago that I was so excited from a song. I felt like that little 6 year old that had heard his first song of this band. Love at first sight, also 10 years later.

The vocals of Chino Moreno are even better. He is pretty much the opposite of the heavy guitars of Carpenter and that makes Deftones so interesting. Moreno sings very dreamy and he really goes along with the music. The Deftones drop groove is irresistible. Abe Cunningham always gives a wonderfully uplifting effect to the music. The perfect example is probably Graphic Nature. When a new wave group would swap their synths for 8-string guitars they would probably write a song like that. Bands like The Cure are also clearly heard in the music of Deftones. As a nu-metal group, they were distinctive. In 2012, this band is still one of a kind.

The production is really good, very little compression. All instruments are very clear in the mix, so and atmosphere settlements and keyboards of Frankie Delgado are also important. Everything is very detailed and it is very deep. The album has exactly the atmospheric and spacey sound that the song material demands.

In conclusion I can say that Koi No Yokan met my expectations and has even surpassed it. Because I had not really thought this band would deliver something better than White Pony on their seventh album. Koi No Yokan is a journey that can easily take you along on the waves of the music. The maximum rating is something that I always doubt but this time it is not so doubtful. Heavy and dreamy at the same time. In 2012, there is nothing better to find musically.

5/5


2011: The Devil's Blood - The Thousandfold Epicentre
2010: The National - High Violet
2009: Converge - Axe To Fall
2008: Cult Of Luna - Eternal Kingdom
2007: Between The Buried And Me - Colors
2006: Tool - 10,000 Days
2005: Opeth - Ghost Reveries
2004: Arcade Fire - Funeral
2003: Lightning Bolt - Wonderful Rainbow
2002: Damien Rice - O
2001: Tool - Lateralus
2000: Deftones - White Pony
1999: Immortal - At The Heart Of Winter
1998: Refused - The Shape Of Punk To Come
1997: Godspeed You Black Emperor! - F♯A♯∞
1996: DJ Shadow - Endtroducing...




My eclectic score is currently



100/100



My super-eclectic score is currently



912/1000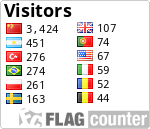 Actividad reciente
Colour Haze 013,

Tilburg

,

Países Bajos

14 asistentes 1 nota

Soen 013,

Tilburg

,

Países Bajos

16 asistentes
Ver más
Agregar evento