"These are not my real tears, they're just some water from my eyes..."
www.youtube.com/watch?v=aC…Visto por última vez: Hace 7 horas
1

0

5

0

5

2

scrobblings desde 12 Feb 2010

Feeds
| | | | | |
| --- | --- | --- | --- | --- |
| 1 | | | | |
| 2 | | | | |
| 3 | | | | |
| 4 | | | | |
| 5 | | | | |
| 6 | | | | |
| 7 | | | | |
| 8 | | | | |
| 9 | | | | |
| 10 | | | | |
| 10 | | | | |
| 12 | | | | |
| 13 | | | | |
| 13 | | | | |
| 15 | | | | |
| 16 | | | | |
| 17 | | | | |
| 18 | | | | |
| 19 | | | | |
| 20 | | | | |
| 21 | | | | |
| 22 | | | | |
| 23 | | | | |
| 23 | | | | |
| 25 | | | | |
| 25 | | | | |
| 27 | | | | |
| 28 | | | | |
| 28 | | | | |
| 30 | | | | |
| 30 | | | | |
| 32 | | | | |
| 33 | | | | |
| 33 | | | | |
| 33 | | | | |
| 36 | | | | |
| 37 | | | | |
| 37 | | | | |
| 39 | | | | |
| 40 | | | | |
| 40 | | | | |
| 40 | | | | |
| 43 | | | | |
| 44 | | | | |
| 45 | | | | |
| 45 | | | | |
| 45 | | | | |
| 45 | | | | |
| 45 | | | | |
| 50 | | | | |

Feeds
Conóceme
"It's not about you..."
- DeJMoreno
"Language has created the word 'loneliness' to express the pain of being alone. And it has created the word 'solitude' to express the glory of being alone.."
- Paul Johannes Tillich
"In life, unlike chess, the game continues after checkmate..."
- Isaac Asimov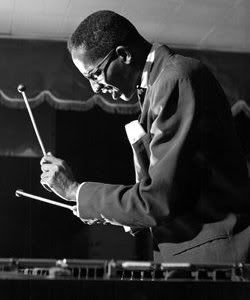 :Milt Jackson
"Everyone realizes that one can believe little of what people say about each other. But it is not so widely realized that even less can one trust what people say about themselves..."
- Rebecca West
"Nosce Te Ipsum..."
- Apollo was often portrayed as a god of apportionment, who from his vantage point could see what was coming to everyone. More than a statement encouraging self identity, this phrase originally meant something more akin to "Know your place", reminding visitors that neither they nor the temple staff were gods, the true God is Me...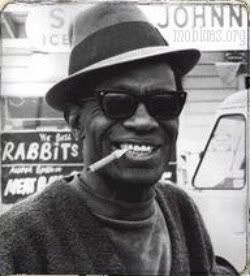 :Lightnin' Hopkins
"Blues is a natural fact, is something that a fellow lives. If you don't live it you don't have it. Young people have forgotten to cry the blues. Now they talk and get lawyers and things..."
- Big Bill Broonzy
:John Lee Hooker
"This world is going up in flames and nobody wanna take the blame..."
- Charles Bradley
"They certainly give very strange names to diseases..."
- Plato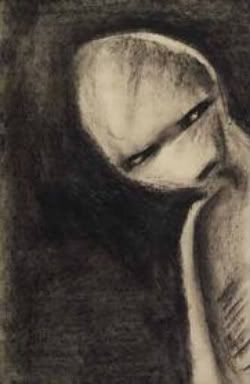 "Nothing is more normal than our desire to be special..."
- ?
"The lunatic is in my head..."
- Syd Barrett
"It always seems impossible until its done..."
- Nelson Mandela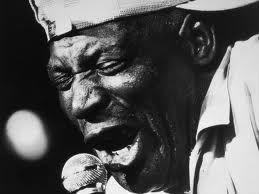 :Howlin' Wolf
"I don't have anything to say about the guy, you know. Treat me all right. But I can this: they are jealous hearted, you know. Are jealous hearted musicians, you know. See, if you can't do like your songs, get kinda jealous of you. Like you, like they think you better than them and all that, but I don't fool with those kind of peoples, you know. I ain't got the time..."
- Howlin' Wolf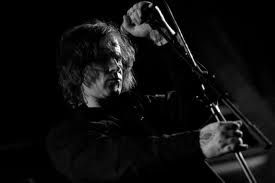 :Mark Lanegan
"Basically, I'm always singing about the same stuff whether it's in a loud or quiet outfit..."
- Mark Lanegan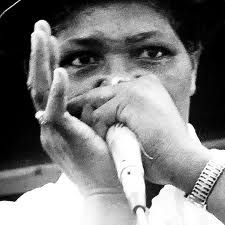 :Big Mama Thornton
"Counting is the religion of this generation, it is its hope and its salvation..."
- Gertrude Stein
:Cuby & The Blizzards
"I would give my life for her, but she just wants me to do the dishes..."
- Hellboy
"I am just as I am..."
- Danny Bryant
"The aim of the wise is not to secure pleasure, but to avoid pain..."
- Aristotle
"Well, I done got old..."
- Junior Kimbrough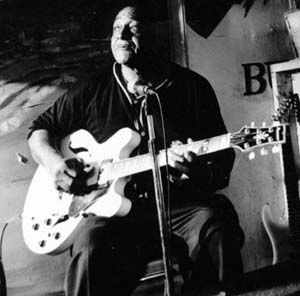 :Junior Kimbrough
"If I gave you everything that I owned and asked for nothing in return, would you do the same for me as I would for you? Or take me for a ride and strip me of everything, including my pride..?"
- Jim Capaldi & Steve Winwood
Generated on August 1 2012
"I've seen demons in a bottle of gin..."
- Stephen James Taylor
:Big Daddy Wilson
"But I, being poor, have only my dreams; I have spread my dreams under your feet; Tread softly, because you tread on my dreams..."
- William Butler