Darius, 24, hombre, Reino UnidoVisto por última vez: Hace 23 días
5

1

2

6

3

scrobblings desde 4 Ago 2008
1.390 temas favoritos | 0 mensajes | 0 listas de temas |

86 notas

Feeds
| | | | | |
| --- | --- | --- | --- | --- |
| 1 | | | | |
| 2 | | | | |
| 3 | | | | |
| 4 | | | | |
| 5 | | | | |
| 6 | | | | |
| 7 | | | | |
| 8 | | | | |
| 9 | | | | |
| 10 | | | | |
| 11 | | | | |
| 12 | | | | |
| 13 | | | | |
| 14 | | | | |
| 15 | | | | |
| 16 | | | | |
| 17 | | | | |
| 18 | | | | |
| 19 | | | | |
| 20 | | | | |

Feeds
| | | | | | |
| --- | --- | --- | --- | --- | --- |
| 1 | | | | | |
| 2 | | | | | |
| 3 | | | | | |
| 4 | | | | | |
| 5 | | | | | |
| 6 | | | | | |
| 6 | | | | | |
| 8 | | | | | |
| 9 | | | | | |
| 10 | | | | | |
Conóceme
If you share my taste in music, follow me on Twitter and feel free to interact!
http://twitter.com/#!/DarHos
I'm a writer, director and co-founder of Apostle Films having graduated in Media Production at the University Of Lincoln. I love film, music, photography and literature. I share certain views with Woody Allen. I love coffee. I love collecting vinyl. Yep.
Here are some artists I like a great deal:
Arcade Fire
Battles
Beach House
The Beatles
BELLE & SEBASTIAN
Best Coast
Blur
Bob Dylan
Camera Obscura
Chic
The Clash
Cocteau Twins
The Cure
Daft Punk
David Bowie
The Divine Comedy
Dolly Mixture
The Doors
Dum Dum Girls
Electric Light Orchestra
Elvis Costello
Elvis Presley
THE FALL
Felt
The Four Tops
Franz Ferdinand
Funkadelic
The Gentle Waves
George Harrison
Girls
The Go! Team
God Help The Girl
Gorillaz
The Growlers
Haim
Hot Chip
Joy Division
Kanye West
Kate Bush
The Kills
The Kinks
Leonard Cohen
Lou Reed
Love
M.I.A.
Michael Jackson
MORRISSEY
My Bloody Valentine
Neutral Milk Hotel
The New Pornographers
New York Dolls
Nick Drake
Of Montreal
Orange Juice
Parliament
The Pastels
Pixies
Pulp
R. Dean Taylor
Radiohead
The Ramones
Saint Etienne
Sandie Shaw
Shop Assistants
Simon & Garfunkel
THE SMITHS
Sonic Youth
The Sonics
Sparks
Stereolab
The Stooges
Summer Camp
Talulah Gosh
Talking Heads
T. Rex
Those Dancing Days
Vampire Weekend
The Vaselines
The Velvet Underground
The Woodentops
The Zombies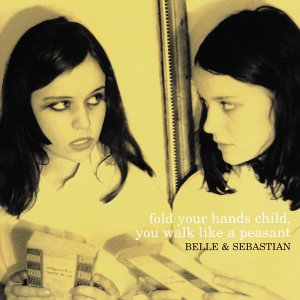 Actividad reciente
DarHos agregó Belle and Sebastian – Beautiful, The Growlers – Underneath Our Palms, Franz Ferdinand – Outsiders y 10 temas más a sus favoritos.

Diciembre 2014

Ahora DarHos y Morose7 son amigos.

Octubre 2013

DarHos actualizó su perfil.

Octubre 2013

DarHos agregó The Growlers – Row, The Growlers – Burden of the Captain, The Growlers – In Between y 14 temas más a sus favoritos.

Octubre 2013

DarHos agregó Orange Juice – Rip It Up, Hot Chip – Ready for the Floor, The Smiths – Still Ill y 25 temas más a sus favoritos.

Agosto 2013

DarHos agregó Chic – I Want Your Love y Sandie Shaw – (You Don't Know) How Glad I Am a sus favoritos.

Mayo 2013

DarHos agregó The Fall – Bremen Nacht Alternative, The Fall – In These Times, The Fall – Athlete Cured y 24 temas más a sus favoritos.

Mayo 2013

DarHos agregó The Fall – Petty (Thief) Lout, The Fall – C.R.E.E.P., The Fall – Cruiser's Creek y 2 temas más a sus favoritos.

Diciembre 2012