Darryl, 51, hombre, Reino Unido
www.dazthesinger.co.ukVisto por última vez: El mes pasado
6

1

9

9

0

scrobblings desde 24 Jun 2006
1.011 temas favoritos | 72 mensajes | 18 listas de temas |

2.738 notas

Feeds
| | | | | |
| --- | --- | --- | --- | --- |
| 1 | | | | |
| 2 | | | | |
| 3 | | | | |
| 4 | | | | |
| 5 | | | | |
| 6 | | | | |
| 7 | | | | |
| 8 | | | | |
| 9 | | | | |
| 10 | | | | |
| 11 | | | | |
| 12 | | | | |
| 13 | | | | |
| 14 | | | | |
| 15 | | | | |

Feeds
| | | | | | |
| --- | --- | --- | --- | --- | --- |
| 1 | | | | | |
| 2 | | | | | |
| 3 | | | | | |
| 4 | | | | | |
| 5 | | | | | |
| 6 | | | | | |
| 7 | | | | | |
| 8 | | | | | |
| 9 | | | | | |
| 10 | | | | | |
| 11 | | | | | |
| 12 | | | | | |
| 13 | | | | | |
| 13 | | | | | |
| 15 | | | | | |
Conóceme
Hey everybody in LastFM land. Thought I'd check in and tell everybody that I'm well and fine and having a blast with all my bands and duos. Tobacco Road, Full Circle, 2B40 and RealTobacco. You can have a listen on my website
www.dazthesinger.co.uk
Or go to
www.2b40.co.uk
I suppose I really got into music in 1976 (hence the playlist) Listening to Status Quo, 10cc, ELO and the Eagles playing along on my air guitar in my bedroom with my mate Sean. I was very much into Wings as well and Paul McCartney became my first Hero. Growing up in the late 70's was fab, what with the Punk/New Wave scene starting, closely followed by the Mod and Ska revival. There was so much choice back then that you could be a Mod one day and a Rude Boy the next and a Punk on a weekend lol.
www.dazthesinger.co.uk
I was in fact a Rude Boy and was heavily into The Specials, Madness, The Beat and The Selector, about this time 1979 there were plenty of parties going on and it was at this point that I started drinking alcohol? It is strange though as I can't recall ever getting really pissed and we didn't seem to binge drink back then.
www.dazthesinger.co.uk
My first ever gig 1984
www.dazthesinger.co.uk
Next stop 1980 and my mates and me decided that the way forward on the pulling birds front was to get into the new scene New Romantic and wow did we have a great couple of years, we were all between 16 and 18 and had the best times of our lives. Our weekend would start on a Thursday and finish on Monday morning.
www.dazthesinger.co.uk
The New Romantic scene in Birmingham was ace and we had plenty of night clubs dedicated to the cause, The Rum Runner, The Holy City Zoo, Romeos And Juliettes, Pollyannas, Snobs, Faces to name but a few. The music changed my life too? I was now really into Simple Minds, Japan, Soft Cell, Fad Gadget and the likes and my hair was fashioned into a carbon copy of Dave Sylvians which helped me achieve my goal of pulling birds ha ha. No honestly it was so cool and I used to feel really cool too, if you have ever seen the video to Chant No 1 by Spandau Ballet where Tony Hadley walks into the night club and everyone says hi to him and all the girls say hi and kiss him as if he's a superstar, well it was just like that for my mates and I, we felt like the faces?
www.dazthesinger.co.uk
Realto 1985

www.dazthesinger.co.uk
All good things must come to an end and the scene sort of pittered out leaving me thinking what to do with my life? I started a band with an old school friend name of Nev and my best friend of the moment Barry (Borris). Our band was called Re-alto and we went on to achieve much success on the local circuit playing our own songs which I suppose were similar to Duran Duran and Spandau Ballet.
www.dazthesinger.co.uk
After many changes in the lineup we finished the band and I went on to join Rhythm Method a nine piece Soul/Funk band blending in with the music of the time as such artists like Level 42, Curiosity Killed The Cat and Simply Red. We nearly got on TV but missed our audition because of final exams (most of the band were students sitting their finals).
www.dazthesinger.co.uk
Rhythm Method 1986

www.dazthesinger.co.uk
We split and I sold out, joining up with Nev again we formed the 60's Tribute Band - Tobacco Road. We were hugely successful on the social club circuit in and around Birmingham and stayed together for 13 years. I found Marillion around this time in my life and my musical taste changed again to Prog Rock including the likes of Pink Floyd, Spocks Beard, Marillion and Porcupine Tree.
www.dazthesinger.co.uk
I needed to get back to my roots in the performing side of my life and started up an 80's Synthpop Dou with a work colleague Vinnie, we were very much in demand playing all over the country for 40th birthday parties and weddings.
www.dazthesinger.co.uk
www.dazthesinger.co.uk
It was fantastic playing New Romantic classic songs to people who were into it back in the day, but unfortunately Retro80 came to an end and I am now just a solo singer playing in my local venues but it isn't all bad as I sing alot of Bowie, Elton John, Van Morrison, The Doors and loads more stuff from the 70's and 80's. I'm having a ball and can do whatever I like.
www.dazthesinger.co.uk
www.dazthesinger.co.uk
I love music and Last FM is a great place to be at, I have made some lovely friends here and am still making more friends with each passing week.
Hope you enjoyed my tale?
Daz
www.dazthesinger.co.uk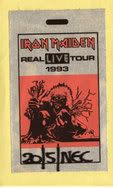 www.dazthesinger.co.uk
www.dazthesinger.co.uk
Actividad reciente