RSS
Compartir
23 Dic 2010, 17:14
I've only gone and gotten Pt. 2 done, haven't I?? Enjoy ;)
75.
Crooks & Lovers
by
Mount Kimbie
After last year announced dubstep's arrival on to the mainstream music scene via a succession of remixes and breakout DJ/producers, 2010 followed through with a veritable cavalcade of releases from various outfits, one of the most impressive being this tight little set from a couple of musicians hailing from Brighton. All of the genre's darker elements as well as its most ambient can be found on ample display here, but Kimbie aren't one-trick ponies; dovetailing between two-step garage, rustling electronica and filtered-through-a-k-hole jungle, they've provided a handsome calling card that should see their profile rise once they hit the road next year. A fine, promising debut.
Resident Advisor:
"Though the record makes efficient use of space and ambient hush, Mount Kimbie's always moving toward the middle. In effect, they make brainy, ethereal dance cuts with pop's sense of hook and timing."
Link
Last.fm Review from jterich:
"Bits of dubstep turned to transcendent experience."
My Favourite Track:
Ruby
74.
Black Noise
by
Pantha du Prince
Minimal techno epicness from German DJ/producer and his third long-player, consisting of long, at-times gorgeous suites inspired by the silent power of nature's countryside. Featuring work from members of
Animal Collective
and
LCD Soundsystem
, the results are ambient yet propulsive, calming and toe-tapping, soothing yet peppered with enough electricity to keep the listener's brain alive rather than letting it succumb to a deadening trance.
Guardian:
"These elegant ­orchestrations of techno beats and ­sinuous, looped ­melodies ­suggest an aural equivalent to time-lapse ­photography – and seem equally ­revealing of our world."
Link
Last.fm Review from Halfadesk:
"Best minimal techno album in a long time."
My Favourite Track:
A Nomad's Retreat
73.
Mines
by
Menomena
Dark, melancholic indie rock from Portland-based rabble rousers who trade in abject left-turns from forlorn balladry to rollicking guitar jams, factored by frequently absurd lyrics of melodic misery; so quite impossible to dislike really, eh? Concocted from hours upon hours of the band's experimenting with various hooks and loops, honing it all down into a succession of songs (a method that they have described in interviews as arduous and often heartbreaking), it is a head-turning and often exquisite descent into tormented excess, the outfit managing to singularly sound like their own at-times gorgeous entity.
Slant Magazine:
"
Mines
is thoroughly what one has come to expect from Menomena: an album that is titanic in scope, filled with offbeat wordplay, and entangled instruments."
Link
Last.fm Review from ChrisCappello:
"
Mines
is an admirable and impressive forward step in their evolution, hopefully not into 'just another indie band'."
My Favourite Track:
Oh Pretty Boy, You're Such a Big Boy
72.
The Hundred in the Hands
by
The Hundred in the Hands
Easily the poppiest act to sign to the electronic anorak's label of choice,
Warp
for some time, The Hundred In The Hands are an electro-pop duo based in New York who begun humbly enough by playing their favourite tracks to one another, only for their relationship to blossom into something sonically harmonious. Adding liberal dashes of indie rock and R&B throughout helps sweeten the deal for the listener immensely too, often so well as to suggest an almost cynical calibration of other artists' work (they do mirror last year's coolest electro-pop ingenues
Telepathe
, but with more of an accent on conventional pop song structure), but that'll be nonsensical nitpicking given some of sheer goodness on offer here.
Pitchfork:
"As a front-to-back listening experience, most of these songs lose any sort of pleasurable impact they'd have as standalone cuts, instead coagulating into a near-shapeless mass of mid-tempo melody."
Link
My Favourite Track:
The Day Is Made
71.
Swanlights
by
Antony and the Johnsons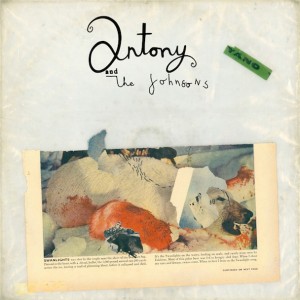 Antony Hegarty's success after winning the Mercury Prize in 2005 for his astounding sophomore album
I Am a Bird Now
is one that is rather inspiring, being a member of the transgender community and steadfastly retaining his identity with his unique brand of baroque orchestral pop not to mention having the most unmistakably identifiable voice of his generation.
Swanlights
, his swift follow-up to last year's
The Crying Light
, represents a further uplift in emotion from his at-times painful confessionals that populated his first two releases to something more emotionally accessible as well as embracing more electronic elements of sampling and audio manipulation, no doubt influenced by his work with Andy "
Hercules and Love Affair
" Butler and, of course,
Björk
, whose duet with Antony reps a particular highlight here.
Clash Magazine:
"
Swanlights
is less straightforward than his other records and more operatic. It's still astonishingly beautiful."
Link
My Favourite Track:
Thank You For Your Love
70.
The Sea
by
Corinne Bailey Rae
Time and again in pop music, tragedy hits specific artists and, rather than let their demons defeat them, they come back fighting with an enhanced sound, sounding more vital and expressive than they had done previously.
Corinne Bailey Rae
could very well have offered up 2010's best example of this aspect of the creative process with the follow-up to her eponymous album, which was conceived after setting foot into the recording studio for the first time since her husband's death, and whilst it isn't necessarily mired in indulgent catharsis, it still represents a step forward musically for the girl who had a worldwide smash with the innocuously light
Put Your Records On
four years ago. Rich with emotion and by turns playful and immeasurably sad, Rae is no doubt proud of the good work she has elicited in the making of this album, however painful it must have been for her.
PopMatters:
"An album of sultry grooves and deep emotion, on which Rae finds a kind of peace—if only in beautifully embracing her art again, amid loss and mystery."
Link
Last.fm Review from carltinio:
"Personal pain and pleasure meets jazz, soul, style and substance."
My Favourite Track:
Love's on Its Way
69.
The Guest
by
Ingrid Olava
Restless, plaintive, evocative folk pop from Norway, courtesy of rising star Miss Olava and a consistently stirring set that treads well-worn themes of independence and love in all of their guises, their inherent power and the loneliness that often comes with them, with enough of an ear for arresting melody and elegant arrangements. It also helps that Olava holds court with a particularly attractive and steely presence, armed with a voice that is emotionally malleable to sell heartache and determination in equal measure.
DirectCurrentMusic.com:
"A collection of songs that could easily be dropped into a
Feist
/
Regina Spektor
/
Fiona Apple
medley of charismatic and intelligent piano-based art-pop, but comparisons at this point only hint at what's in store with
The Guest
."
Link
My Favourite Track:
I Was Wrong
68.
Love Me Back
by
Jazmine Sullivan
Following on the promise of an exemplary debut album can be tricky, especially one that was lauded with seven Grammy nominations and slowly but surely earning itself a Gold certification from the RIAA. Hell, one of the songs ended up on
Glee
, it was that popular! Well, the voice is back, and whilst it must be said that Sullivan's sophomore album probably doesn't contain as diamond-certifiable an anthem as
Bust Your Windows
or as heartbreaking a ballad as
In Love With Another Man
,
Love Me Back
still does more than enough to cement Sullivan's standing as one of the leading singers of the young R&B set, her husky rasp a welcome respite from the Autotune-stained vocals of so many of her peers. Thematically, the album's sole focus on love and all of the positive/negative energy it elicits limits its scope compared to its predecessor, but then, if anyone was going to sing a love song for your listening pleasure, there are few out there better than Sullivan.
EW.com:
"True to her nickname ''Mini MJB'' (as in,
Mary J. Blige
), she's the best kind of R&B paradox: the vulnerable diva."
Link
Last.fm Review from Di-chy:
"This album is well-balanced to bring out and make the most of Jazmine's excellent vocals and songwriting."
My Favourite Track:
Love You Long Time
67.
King Night
by
Salem
You'll probably have heard of the latest trend sweeping American electronic music this past year called Drag, wherein distorted industrial music is incorporated with slowed-down hip hop signatures to create disturbing longeurs of ambient drone. Well, whilst debate is still raging as to what exactly constitutes drag music, most listeners will concur though that the first genuinely impressive example of this sub-genre in LP form belongs to electronica trio Salem and their debut disc. Vocals are slowed, down, processed and drenched in reverb as to be rendered unintelligible, tinny beats rustle in the background like chattering teeth whilst ominous synths pervade throughout prompting a sense of comfortable unease. If the movement survives the criticism leveled at it, it'll be interesting to see what further darkness can be explored on the evidence here.
BBC:
"For all the calculated horror show element, much of King Night is very pretty and nuanced, trading in shivering beauty rather than infernal fury, with an aching world weariness."
Link
Last.fm Review from zbrad129:
"Whatever you want to call the genre they're pretty sick. The album starts slow and then turns into a rager. Think slightly frightening hip-hop."
My Favourite Track:
Traxx
66.
Hidden
by
These New Puritans
Nestling menacingly somewhere between hard-edged hip hop, industrial rock and orchestral pomp, These New Puritans' second album has managed to slip under the radar with regards to official mainstream recognition. And yet, a significant outcry was broadcast by journalists and fellow musicians when the band were snubbed out of contention for the Mercury Prize, the band have figured highly in a lot of year-end lists and have played to many sold-out shows to adoring fans of their dark and confrontational work. With its elements of attack, rally cries and militaristic composition, it's quite possible that Puritans' album is one that best characterises what a lot of people are feeling right now in light of the political world; disenchanted, angry, ready to fight back. In those regards, this is the perfect soundtrack.
NME:
"It's genuinely surprising, beautifully wrought and announces TNP as one of the most powerful artistic forces in Britain today."
Link
Last.fm Review from pecusita:
"In a time where most artists seem to be content with redoing old formulas and living in an endless musical melancholia, it's refreshing to find people trying to get out of the mold."
My Favourite Track:
We Want War
65.
Black City
by
Matthew Dear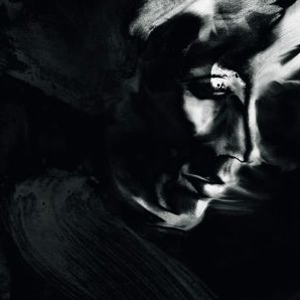 More wonky electronic work from Detroit-by-way-of-Texas DJ/musician Matthew Dear, whose been releasing all kinds of thumping choons for dance music heads the world over since 1999 under various aliases. Tellingly inspired by
Talking Heads
,
David Bowie
and
Brian Eno
(and sounding rather a lot like
TV on the Radio
's Tunde Adebimpe on vocals),
Black City
occupies a fashionably electro-glitchy headspace to ply its supple, 80s dance-inspired grooves; all in all, an album that does well to turn heads as well as make them nod.
Drowned In Sound:
"The resulting record is, given time to grow on you, really rather loveable. Like someone taking all of your favourite Eighties 12-inches, remastering them and making you your own extra special mixtape." [url=http://drownedinsound.com/releases/15582/reviews/4140706[/url nofollow=yes]
Last.fm Review from halfadesk:
"After the awesome genre bending
Asa Breed
, Dear has finally beaten James Murphy at his own game."
My Favourite Track:
You Put a Smell on Me
64.
Magic Chairs
by
Efterklang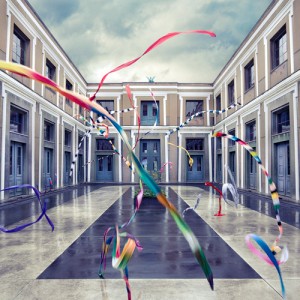 Ornate folk-rock major-label debut from one of Denmark's finest musical exports that is played with elegance and grace by a band who are coming into their own as a rock group and eschewing the grander orchestral electronica work of previous releases. It beatifically floats by so fondly and beautifully that you'd be forgiven for trying to elaborate on its charms, so delicate and precise is the work that has gone into this collection. An unassuming triumph that really ought to have found more of a listenership in 2010...
Guardian:
"It's emotional music, full of subtle ­tension and lurking drama."
Link
Last.fm Review from likecrocodiles:
"This year, Efterklang ditched their post-rock sound to make pop music, with largely disappointing results."
My Favourite Track:
Modern Drift
63.
Contra
by
Vampire Weekend
Whilst compiling last year's Best Of round-up, I couldn't help but notice that quite a bit of buzz was building already around the Columbia University noiseniks' upcoming sophomore album, and thankfully, the quartet performed the neat trick that only the best sequels can pull off; developing what made their sound so special in the first place into something more concentrated whilst embracing more foreign elements so as to differentiate it ever so slightly. So now there is more of a welcome electronic element at work amidst the college-rock-meets-world-pop aesthetic, but the cheeky charm and resonance behind the outfits' songwriting remains the same, offering indelible moments of boisterousness as well as meditative airs of calm. And it had one of the best singles of the year, which is a plus!
Pitchfork:
"Vampire Weekend's willingness to take cues from a variety of styles makes them thoughtful musicians, but it's the styles they draw from that makes them contemporary."
Link
Last.fm Review from mpurses:
"They could have made the exact same music as on their debut album. But they used their talents to make some very great unique music. I like where they are going."
My Favourite Track:
Giving up the Gun
62.
Clinging to a Scheme
by
The Radio Dept.
Short-but-incredibly-sweet lo-fi indie from Sweden, by turns sunny and mournful, charming and morose, basically all you could ask for in a 35-minute indie-pop record. The beauty of this one is in its delicacies; it could have easily trumped any card it tries its hand at for maximum effect (you have hip hop beats on some tracks, marimba-style keyboards on others, sorrowful violins) but the trio do well to rein it all in, so as to let its tainted-yet-innocent charms blithely pass by as you listen. A solid gold charmer.
NME:
"The Radio Dept aren't punks, they're dreamy sweethearts who occasionally open their eyes to write majestic brilliance."
Link
Last.fm Review from warrenwheel:
"Sweet Swedes…all you need to know is that
Never Follow Suit
is my favorite track of 2010."
My Favourite Track:
You Stopped Making Sense
61.
Outlaster
by
Nina Nastasia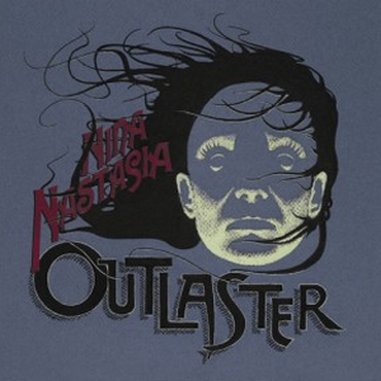 Villagers
may have cornered the most acclaim and exposure with regards to rueful, contemplative folk music this year, but Los Angelino-cum-New York folk mainstay Nina Nastasia made a handsome showing in 2010 also with her fifth studio album, which saw her incorporate more uptempo elements into her work than usual, including some sensuous tango interludes. Whilst the rest of the album remains modest in its arrangements for the most part, Nastasia maintains her grounding throughout, holding court with a wistful authority and wounded integrity that has become customary with her sound.
BBC:
"This is a record full of space and intimacy, drawing the listener completely into its black-and-blue world."
Link
My Favourite Track:
You Can Take Your Time
60.
Maximum Balloon
by
Maximum Balloon
Aside from being one of the finest men alive (in my humble opinion, anyhow!),
Dave Sitek
has done remarkably well to establish himself as one of the hottest alternative music producers on the planet, not just through his band
TV on the Radio
, but also on production assignments for
Yeah Yeah Yeahs
,
Liars
,
Wale
and even Hollywood starlet
Scarlett Johansson
. Giving himself the chance to create something entirely off of his own back (though TV members Tunde and Kyp individually feature on two tracks here), Sitek has decided to take the alt-dance route with his patented production tricks, coming up with something that sounds like TV's work but somewhat enhanced by various electronic effects and cleaner basslines, ending up sounding a lot like his tribute to European electro-pop in places. As with most producer albums, the guest list roster is heavy with indie goodness too (
Karen O
,
David Byrne
,
Little Dragon
).
Pitchfork:
"His fingerprints are all over each song-- in
Nile Rogers
-esque percussive guitars and hooks; harsh, aggressive synths; and shiny, maximumalist production flourishes."
Link
Last.fm Review from BingeListening:
"Sitek has brought together a unique blend of artists and simultaneously let them shine while never once wavering on his own vision."
My Favourite Track:
If You Return
59.
It's What I'm Thinking: Photographing Snowflakes
by
Badly Drawn Boy
Warm folk-electronica with which you can nestle yourself into, courtesy of the knitted'n'beared Darren Gough, who truth be told is still trying to find favour from critics after they collectively climaxed all over his Mercury Prize-winning debut from 2000 (Pitchfork in particular really can't leave this guy alone when it comes to critical drubbings). Produced by
David Holmes
' frequent collaborator Stephen Hilton and the first of a planned trilogy, the
It's What I'm Thinking
project could do well to finally turn the tide if this album is anything to go by, sporting its fair share of enchanting moments as Gough extols warm-yet-hurt contemplations, seemingly taking stock of a more-than-bumpy professional career that included a fraught label-switch between XL and EMI. Now out on his own since for the first time since before his debut, he seems to have gotten his groove back.
Guardian:
"Hushed introspection, reflection and independence. The songs document Gough's journey back from rock bottom."
Link
My Favourite Track:
Too Many Miracles
58.
Olympia
by
Bryan Ferry
Kate Moss' iconic visage being adorned on the album should give you an idea of how glamorous, expensive and epic Bryan Ferry's thirteenth studio album is; and with a collaboration roster so vast as to include members of
Pink Floyd
,
Red Hot Chili Peppers
,
Radiohead
,
Groove Armada
and
Scissor Sisters
, it really has no right to sound like anything less than that. Ferry holds court with his trademark vocals consisting of whispers and sage-like intonation as he and co-producer Rhett Davies do well to rein in all of the talent on display to deliver an album with a timelessly seductive sound, taking in shades of ambient electronica and even a dash of soul music amongst the soft-chamber-rock, that most people should find as a rather lovely listen for after-hours.
Clash Magazine:
"There's a distinct lack of commerciality as a result, but that's a positive, with a sophisticated sound ably assisted by a host of guests"
Link
My Favourite Track:
Song To The Siren
57.
Sir Lucious Left Foot...The Son of Chico Dusty
by
Big Boi
The long-awaited solo debut from any half of hip hop super-institution finally arrived in 2010, courtesy of Antwan Andre Patton, after much brouhaha between himself and former label
Jive
, who were much more keen for Patton to deliver singles in the vein of
Lil' Wayne
and his
Young Money
empire, rather than let the proven rapper follow his own path, somewhat frustratingly meaning that bandmate
Andre 3000
only appears here on production duties rather than guesting on the album properly in a featured spot what with his still being signed to Jive. Which is entirely Jive's loss, because somewhat ironically, not only did Boi deliver a highly listenable lead-off single for
Lucious
, but the album also represents a major triumph for the rapper, not just as a showcase for his formidable rhymes and speedily eloquent cadence, but also as an enhancement of his artistic prowess, which was often overshadowed by Andre's flamboyance and production flourishes (and as a bonus, there are still plenty of hilarious skits).
Spin:
"He steals your girl, your dignity, and then your couch—in that order—and what's more, you're fine with it. It takes an extra special sort of swagger to pull this off."
Link
Last.fm Review from crazydom:
"Big Boi released one of the best rap albums of the past 5+ years."
My Favourite Track:
Tangerine (feat. T.I. & Khujo)
56.
A Sufi and a Killer
by
Gonjasufi
Hailing from San Diego, Sumach Ecks has been gigging, rapping and DJing for over fifteen years before he came to the attention of Warp via their artist
Flying Lotus
at a party last year. Just as well then, because Ecks' first album on the Warp label is one of the most interesting, disturbing, undoubtedly brilliant albums of 2010, as miasmic in its torrid noises and neurosis as it is mellow and psychedelic with its samples of disembodied voices and old-school brass arrangements. Borderline unclassifiable with regards to genre (the one thing you could call it that sticks is avant-garde, but Ecks' influences are varied and many), Ecks' voice follows suit, taking in pained warbles and menacing whispers, his voice riding with as much authenticity on dust-stained retro-funk/hip hop and as it does on more plaintive longeurs of miserable malaise. The result is a head-turning debut that even at its most questionable and curious still merits significant attention and surely heralds the emergence of a new star of the alt-music glitterati.
Drowned In Sound:
"A formidable and challenging listen, but one that offers real rewards just under its gritty surface."
Link
Last.fm Review from MrMario1:
"Gonjasufi mixes hip-hop with over a dozen of other styles and mixes them perfectly in a unique way into one big psychedelic trip."
My Favourite Track:
Dednd
55.
The Social Network
by
Trent Reznor and Atticus Ross
Following through on the textures explored in the ambient monolith that was the
Ghosts I-IV
project from 2008,
Nine Inch Nails
'
Trent Reznor
and his trusted colleague in programming Atticus Ross' score for David Fincher's fictionalized account on the creation of Facebook was commissioned, recorded and released whilst Reznor, his wife Mariqueen Maandig and Ross' side-project
How to Destroy Angels
went on a short hiatus between their eponymous EP and the debut album, due some time next year. And despite a strict recording schedule in order to coincide with the film's award-friendly autumn release date, Reznor and Ross were still able to deliver a potent electronic opus filled with pent up tension, unease and longing. Reznor and Ross were also able to perform a trick that most rock-star-turned-composers are rarely able to pull off; creating something eminently listenable and enjoyable on its own, whilst still maintaining a certain decorum so as to complement the action onscreen rather than drawing too much attention to itself.
Movie Music UK:
"It has a real sense of urgency to it which is quite compelling and the bubbling energy Reznor and Ross bring to the synth programming gets under your skin in a good way."
Link
Last.fm Review from Radikal_Dreamer:
"If you like instrumental NIN, especially that of
Ghosts
, you'll love this soundtrack."
My Favourite Track:
In Motion
54.
The Way Out
by
The Books
Some severely twigged out alternative electronica now from New York duo have have been plying sample-based wares for the past ten years. Taking their cues this time mostly from self-help/meditation recordings, both Nick Zammuto and Paul de Jong have created an album that provides an at-times unnervingly psychedelic soundtrack to a troubled mind trying to find some semblance of solace through half-remembered techniques, quotes and New Age remedies but all the while dragging up past pains and lost loves as it tries to recover its fragile ego. There are rays of light amidst the more uncomfortably-relatable pieces, most notably a song about a frog that could have leaped right out of a skit from Sesame Street, but it all coalesces into a rather great album that manages to sound both uniquely alien, bleakly human and warmly nostalgic all at once.
Consequence Of Sound:
"The journey is not without its bumps, but hell, what good trip isn't?"
Link
Last.fm Review from Chris Cappello:
"It is clear that with
The Way Out
, The Books have retained their meticulous ability to create collages of sound, but may have lost some of their creativity along the way."
My Favourite Track:
Thirty Incoming
53.
Latin
by
Holy Fuck
Typical mosh-inducing rocktronica now from Canada's best kept secret, who despite receiving some of the best critical plaudits of their career, have yet to be officially recognized in the mainstream music market or by any sort of international awards body. Comprising of the band's piecing together of best-bit material from jamming sessions performed live onstage to festival audiences over the past couple of years,
Latin
sees the group adopt a rockier, more organic method to their enormous sound, with as much of an accent on epic heavy guitars as it has pummeling sequences and drums from their two previous albums. Warning: contains some of the loudest alternative music moments of the whole year.
The Onion A.V. Club:
"
Latin
is blessedly diverse, with each track tapping into a different tempo and marked by dance-floor-ready rationing of tension."
Last.fm Review from utopiantheorist:
"The music comes straight for you. It will not relent, but they do throw in milder tracks between the aforementioned ones to give you some break."
My Favourite Track:
P.I.G.S.
52.
Go
by
Jónsi
Debut solo album from
Sigur Rós
' elfin frontman, forgoing most of the lonely post-rock vastness of his band and the ambient artiness of his 2009 release with partner Alex Somers for something that comes across as the most straightforward pop record he could ever hope to produce. Though it is still in possession of some of the wondrous twilight and sparkle that characterises Rós' sound, with the help of Alex and American electronic producer Peter Katis, Jónsi has produced a clutch of songs that could find their way on to something vaguely resembling mainstream radio if he's not careful, not least because there isn't so much of a dark swathe of an apocalyptic soundscape despite his singing exultantly about the power of nature (both enhancing and destructive). There is also a self-released live recording of one of his spectacular concerts on release too, which is well-worth checking out.
Slant Magazine:
"Even if the era of Sigur Rós is indeed over, Jónsi's solo career contains all the exhilarating promise that a new beginning should."
Link
Last.fm Review from carltinio:
"It is so far divorced from the traditional insignificance of pop music in present times that it just must be considered the best album of 2010."
My Favourite Track:
Around Us
51
Head First
by
Goldfrapp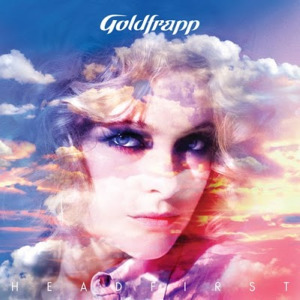 Alison and Will return to the snazzy revisionist electro-pop of
Supernature
with slightly-lesser results than previously; but hey, it still beats ten shades out of most pop music being released these days by anyone's standards. Light as air and finding Alison in particular on a more festive high than previous folktronica-infused effort
Seventh Tree
, on first listen you think you're disappointed with what the duo have come up with, only to end up singing it back to yourself with giddy fondness; basically constitutes as the last great album that
Electric Light Orchestra
forgot to write!
BBC:
"The results are all-out pop, gloriously so."
Link
Last.fm Review from innerearmedia:
"It's consistent, it's strong and the album really is a tribute to pop music. Not in the least to the music on the album itself."
My Favourite Track:
I Wanna Life
More to follow, as ever... I don't half-arse this shit, you know! ;)
Comentarios