Berry, 30, mujer, FranciaVisto por última vez: El mes pasado
5

0

7

6

1

scrobblings desde 27 Ago 2006
409 temas favoritos | 60 mensajes | 1 lista de temas |

469 notas

Feeds
| | | | | |
| --- | --- | --- | --- | --- |
| 1 | | | | |
| 2 | | | | |
| 3 | | | | |
| 4 | | | | |
| 5 | | | | |
| 5 | | | | |
| 7 | | | | |
| 8 | | | | |
| 8 | | | | |
| 10 | | | | |
| 11 | | | | |
| 11 | | | | |
| 13 | | | | |
| 14 | | | | |
| 15 | | | | |

Feeds
| | | | | | |
| --- | --- | --- | --- | --- | --- |
| 1 | | | | | |
| 2 | | | | | |
| 2 | | | | | |
| 2 | | | | | |
| 2 | | | | | |
| 2 | | | | | |
| 2 | | | | | |
| 2 | | | | | |
| 2 | | | | | |
| 2 | | | | | |
| 2 | | | | | |
| 2 | | | | | |
| 2 | | | | | |
| 2 | | | | | |
| 2 | | | | | |
| 2 | | | | | |
| 2 | | | | | |
| 2 | | | | | |
| 2 | | | | | |
| 2 | | | | | |
Conóceme
You're so good, you stopped me where I stood. And let me look at love, and I feel better, oh I feel good.
Tonight before you fall asleep I run my thumb across your cheek. Cry 'cause I'm here to wipe your eyes.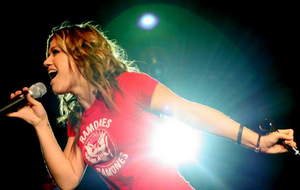 The one who doesn't quite fit in, underdressed under your skin, a walking disaster. You can't win.
I was blind as I could be, thinking love was not for me until the night I met that girl named Tennessee.
I've got scars you won't believe, wear them proudly on my sleeve. Sadness comes and sadness goes.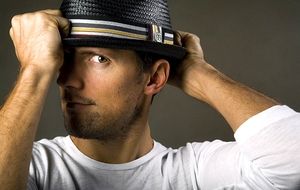 It takes no time to fall in love but it takes you years to know what love is. It takes some silence to make sound.
Lend your voices only to sounds of freedom. Fill you lives with love and bravery and we shall lead a life uncommon.
All this time we were waiting for each other, all this time I was waiting for you. Got all this love, can't waste it on another.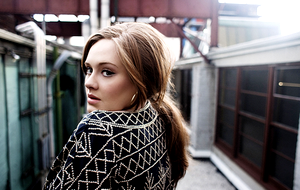 I know I have a fickle heart and a bitterness, and a wandering eye, and a heaviness in my head.
My heart is a flower that blooms every hour. I believe in the power of love. I never shall wither.
I won't surrender, I will fight better. You lock me out, you knock me down but I will find my way around. This is war.
The world's gonna know your name 'cause you burn with the brightest flame and you'll be on the walls of the hall of fame.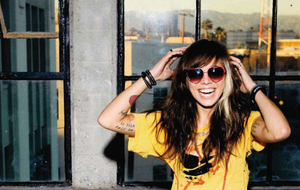 Bang, bang, bang, boy. You're goin' down to the ground where you left my heart to bleed. Karma tastes so sweet.
I'd give anything but I won't give up on you. I'd say anything, but not goodbye. With or without words we try to forgive.
All the fear has left me now I'm not frightened anymore. And if I shed a tear I won't cage it, I won't fear love.
I don't mind that you go a little crazy, it's that passion I dig. The world wants your glow but you're the last one to know you're beautiful.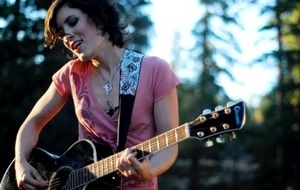 But I will fight for you. Be sure that I will fight until we're the special two once again. These arms will not be taught to need another's.
My life's a mess and it's starting to show so before I'm old I'll confess. You think that I'm strong, you're wrong. Life's too short to be afraid.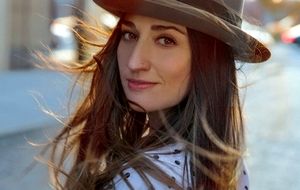 Maybe there's a way out of the cage where you live. Maybe one of these days you can let the light in. Say what you wanna say. Honestly I wanna see you be brave.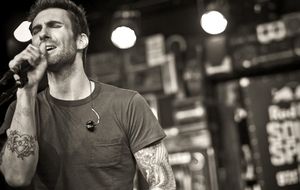 Actividad reciente