Anya, 23, mujer, BrasilVisto por última vez: Octubre 2014
1

6

7

8

3

scrobblings desde 10 Abr 2008
113 temas favoritos | 4 mensajes | 1 lista de temas |

153 notas

Feeds
| | | | | |
| --- | --- | --- | --- | --- |
| 1 | | | | |
| 2 | | | | |
| 3 | | | | |
| 4 | | | | |
| 5 | | | | |
| 6 | | | | |
| 7 | | | | |
| 8 | | | | |
| 9 | | | | |
| 10 | | | | |
| 11 | | | | |
| 11 | | | | |
| 13 | | | | |
| 14 | | | | |
| 15 | | | | |
| 16 | | | | |
| 17 | | | | |
| 18 | | | | |
| 19 | | | | |
| 20 | | | | |

Feeds
| | | | | | |
| --- | --- | --- | --- | --- | --- |
| 1 | | | | | |
| 2 | | | | | |
| 3 | | | | | |
| 4 | | | | | |
| 5 | | | | | |
| 6 | | | | | |
| 7 | | | | | |
| 7 | | | | | |
| 9 | | | | | |
| 9 | | | | | |
| 11 | | | | | |
| 11 | | | | | |
| 13 | | | | | |
| 14 | | | | | |
| 15 | | | | | |
Conóceme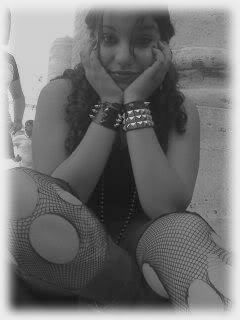 Anya | Brazil/Italy | 20 |
"I'm taking my ride with destiny
Willing to play my part
Living with painful memories
Loving with all my heart.
I'm playing my roll in history
Looking to find my goal
Taking all this misery
But giving it all my soul."
"Minha alma tem o peso da luz. Tem o peso da música. Tem o peso da palavra nunca dita, prestes quem sabe a ser dita. Tem o peso de uma lembrança. Tem o peso de uma saudade. Tem o peso de um olhar. Pesa como pesa uma ausência. E a lágrima que não se chorou. Tem o imaterial peso da solidão no meio de outros."
(Clarice Lispector)