RSS
Compartir
2 Ene 2012, 17:15
So, it's that time of year again, the old year has passed, and we all like to make some sort of sense of it, or evaluate it. And the most common way of doing so seems to be the good old albums of the year lists. I did a top 5 last year, but I think I'm going to be a mad head and do a top 10 this year. So without further ado
Studio Albums
10.
Kate Voegele
-
Gravity Happens
I surprised myself a little with this one. I was unsure what was going to take tenth place, and of all the albums, this seemed the one that I've wanted to listen to most. A bit a late comer for me, I hadn't really taken to it when it first came out, and it's only in these last few months that's it's really grabbed me. I think it's the vocal melodies that really make me love this album. Perhaps a bit out of place with the rest of the list, but I don't really care.
9.
Forteresse
-
Crépuscule d'Octobre
I imagine this will divide many. To me Forteresse are pretty Marmite, you either really like them, or think they're really dull, I fall into the former category. This is a return to the bands earlier sound, a move I welcomed with open arms. The only thing holding this back from being quite as good as Métal Noir Québécois is the production, other than, it's pretty much a continuation of the sounds heard on that album.
8.
Falloch
-
Where Distant Spirits Remain
I was hesitant to try this at first, but then I heard that one of the guys behind Askival was involved, so decided to give it a whirl. And I'm jolly glad I did. Some lovely sounding passages, and a nice melding of various styles together to make some of the finest music I've heard this year. The second half of the song Where we Believe is probably my favourite part of any song I've heard this year.
7.
While Heaven Wept
-
Fear Of Infinity
I think it says a lot of the quality of While Heaven Wept when an album that I consider their worst makes it to 7th best album of the year. I don't like calling it their worst though, far to much of a negative connotation, I think least best sounds better. I'd be foolish not to acknowledge the albums faults, such as the opening trio of tracks, that in my opinion with a bit of time/work could have made another epic in the vein of The Furthest Shore, but I feel when you look at what you have as opposed to what you don't, it still holds up as a fantastic album with some great songs.
6.
40 Watt Sun
-
The Inside Room
These chaps had a lot to live up to, even though it's a new project, they were always going to be in the shadow of Warning. But I think they succeeded in creating an album with nod's to warning, but retaining their new Identity as well. Slightly different in feel, but just as crushing, only with this album you feel a slight chance of hope, or light at the end of the tunnel. Powerful, Emotive, heavy, everything I had hoped it would be.
5.
Крода
-
Schwarzpfad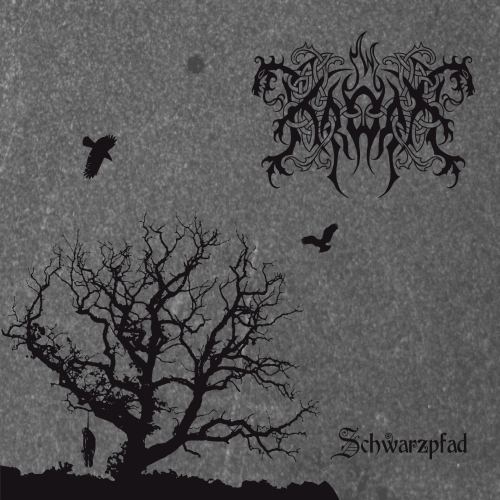 This one took me a little by surprise. I wasn't aware they had a new album out, and even then when I found out they did I wasn't expecting great things. But a friend urged me to give it a try, so I downloaded it. And from the first listen I couldn't get enough. Almost daily I checked Purity Through Fires web store to see if it was available yet.
I think the album's success lies in it's melodic riffs. Nearly every riff feels like I've heard it before, but I just can't place it, they just sound like classic riffs. I also think there's a nice balance with the folk elements. I think the bands sort of split worked for the better, as the Viter EP, and this album are both better than anything the band did in the past in my opinion.
4.
Dark Forest
-
Dawn of Infinity
Another album I eagerly anticipated form the moment I heard it was to be released. And it didn't disappoint. Chock full of riffs, chorus', solo's and energy. This is how traditional metal should sound. I don't really have any more to say.
3.
Anathema
-
Falling Deeper
I imagine there'll be a few who suggest that this album shouldn't count as it's not new material. But I feel such is the difference between the original's and these reinterpretations, they may as well be new songs. Wonderfully dreamy soundscapes, and beautiful piano/guitar playing just make this a joy to just immerse yourself in.
2.
Ygg
-
Ygg
Probably the biggest surprise of the year. I stumbled across their album on a blog whilst looking for another album, and it was the artwork that drew my attention. After looking into it it turns out they have member's of Khors and Nokturnal Mortum amongst others which furthered my interest, so decided to download it was I couldn't seem to find it for purchase anywhere. And what an album, I consider it almost the quintessential eastern Europien black metal album, with elements of all the greats such as Nokturnal Mortum, Walknut, Drudkh, Khors, Hate Forest, yet adding a twist of their own. Needles to say I odered the album as soon as I found it, and I've listened to it pretty constantly ever since, and it never fails to disappoint.
1.
Syven
-
Aikaintaite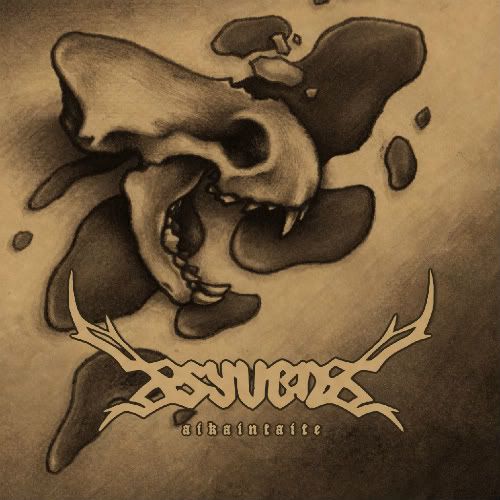 Bit of a late comer this one, but I had been waiting a while for it. My attention had initially been pointed in their direction with the track How Fare the Gods that features on the compilation album, Whom the Moon a Nightsong Sings. When the album arrived, it surpassed my expectations. It was dark, ritualistic, ambient, folkish, and atmospheric. There was also a bit of a funeral doom element in places too, with the inclusion of the electric guitar adding to that. This isn't merely an album, this is an experience, a journey, something far bigger and grander than just an album. And it's for that reason it's received the no. 1 position in my list. I don't know what else to say really, other than listen to it and let the music do the talking.
EP/Demo/Split
1.
Ulvegr
-
Где крови льдяной шторм
2.
Æþelruna
-
On Modranihte
3.
Les Discrets
-
Les Discrets / Arctic Plateau: Split
4.
Lord Vicar
-
Lord Vicar / Funeral Circle - Split
5.
Somne
-
Demo 2011
Artists who released albums that didn't quite make the top 10:
Aloeswood
Alpha Tiger
Battle Dagorath
Blood Ceremony
Cold Body Radiation
Dropkick Murphys
Elbow
Exhumed
Falkenbach
Falls of Rauros
Fen
Forefather
Forest of the Soul
The Gates of Slumber
Grimoire
Hell
Ildra
Iroha
Ixion
Martin Simpson
Moonsorrow
Morbus Chron
Necro Deathmort
Necros Christos
Negative Plane
Obsequiae
Old Silver Key
Primordial
Rhapsody of Fire
Sólstafir
Twisted Tower Dire
Велимор
The Wolves of Avalon
Comentarios