Orson Welles and his Mercury Theatre
Líder:
PopeDaniel
Política de participación
Abierto
Creado el:
23 Dic 2008
Descripción:
Celebrating George 'Orson' Welles (1915-1985), along with his Mercury Theatre colleagues--please note, for now, that this is a work in progress!
One of the great American directors and actors from the 20th century, whose works inspired countless others and who, to this day, continues to influence. Morever, he helped introduced some other amazing talent, who also left an indelible imprint on stage, radio and screen.
In 1940 Orson Welles arrived in Hollywood, California with only his wit and portentious talent. With him came one of his early New York City creations: the Mercury Theatre. Founded by Welles and John Houseman, it was made up of a fine collection of fellow stage/radio actors such as Joseph Cotton, Agnes Moorehead, Ray Collins, Everett Sloane, and George Coulouris, among others. They had already rocked American radio audiences with their radio interpretation of another famous Wells' (Mr. H.G., that is) War of the Worlds broadcast in 1938 on CBS.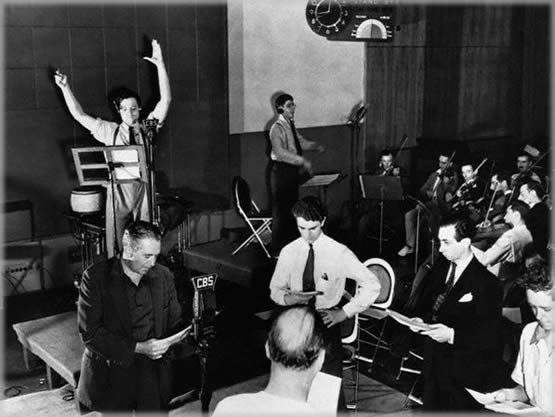 They had also produced many innovative and brilliant plays (eg, Julius Ceasar done in 1937). However, the radio microcosm would not be enough to contain their talents, and another, much grander world would be theirs to colonize. This other sphere--Hollywood by name--proved to be large enough to house the Mercury, along with many other cinematic orbs to boot!
Well.........after getting the fattest of all Hollywood contracts from RKO (which allowed him to produce, direct, write and star in his films), Welles and his troupe shined in such movies as
Citizen Kane (1941):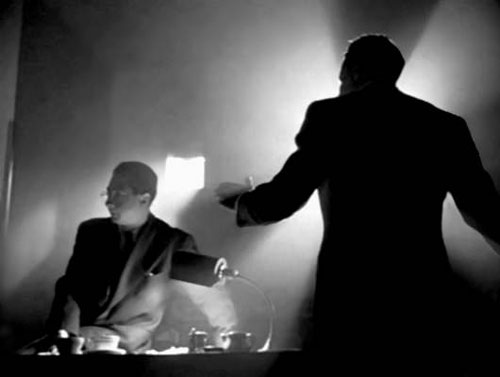 The Magnificent Ambersons (1942)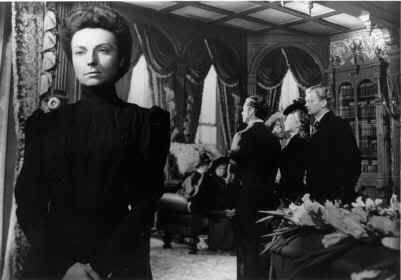 Journey into Fear (1943)
After his aborted last film at RKO ('It's Alll True', 1942), he would only star in 'Jane Eyre' (1944) with Joan Fontaine and star/direct in the forciblly mundane 'The Stranger' (1946), a by-the-book film made at Columbia only in order for Orson to get a chance to direct/star in
The Lady from Shanghai (1948):
Also in 1948, he followed that last movie up with a version of
Macbeth:
By 1949, perhaps the most successful actor at this time in the Mercury Theatre --including Orson--was Joseph Cotton, whose dignified Virginian drawl, relaxed mannerisms, handsome features and cheerful personality helped him to star in many classic Hollywood films from the time, including Hitchcock's 'Shadow of a Doubt' (1942), Cukor's remake of 'Gaslight' with Ingrid Bergman (1944), Selznick's 'Duel in the Sun' (a film narrated by the Fat Man himself), Potter's 'The Farmer's Daughter' (1947) and Dieterle's 'Portrait of Jennie' (1948). In 1949 Joseph and Orson would meet up again, but not in another Mercury Theatre production, sadly. Both would star in Carol Reed's
The Third Man (1949):
Of course, Orson accepted his role in the 'Third Man' in order to complete his version of 'Othello', which was finally finished by 1952!:
By the 1950's Welles was a pariah in Hollywood, but many of the members besides Orson and Joe had already become successful actors outside of the theatre, but some made occasional appearances in Orson's films. Although officially a not member of the theatre, Akim Tamiroff would later act in many of Orson's later pictures and play roles in masterpieces like
Mr.Arkadin (1955):
Touch of Evil (1958):

[url=http://voiceover.blogdiario.com/img/touchof.jpeg nofollow=yes]http://voiceover.blogdiario.com/img/touchof.jpeg[/url]
The Trial (1962:)
Radio de grupo de Orson Welles and his Mercury…
Ver todos los miembros
Actividad reciente
echoinggreen se unió al grupo.

la semana pasada

Un usuario eliminado dejó el grupo.

Septiembre 2013

Un usuario eliminado se unió al grupo.

Septiembre 2013

sGarrista- dejó el grupo.

Abril 2013

Un usuario eliminado se unió al grupo.

Octubre 2012

SunSoulOne se unió al grupo.

Septiembre 2012

lifeingeneralfm se unió al grupo.

Septiembre 2012

Un usuario eliminado se unió al grupo.

Agosto 2012